Do I Need Counseling?

Click the link below to see if you might benefit from counseling:



---

Hello



Sometimes life gets tough... We all occasionally need help getting over the rough patches. I believe that there truly is hope for the future. Whether you are struggling with long term problems or temporary difficulties, I may be able to help you along the way

.

Do you struggle with any of the following:Boundary Issues:

Avoid conflict and anger from others? Accommodate others without taking care of yourself? Blame yourself when others are dissatisfied? ? Feel used? Find yourself unable to say "no"?

Stress and Anxiety:

Do you feel panicky, fearful or uneasy? Are you having problems sleeping? Are you unable to remain still or calm? Do you notice a lot of muscle tension or stomach problems? Are you chronically disorganized, late and buried under clutter?

Depression and Discontentment:

Do you feel sad and hopeless, even desperate? Is there a lack of enjoyment and purpose in your life? Do you frequently have crying spells? Are you worried and unable to concentrate? Do you feel overwhelmed or suicidal?

Phases of Life:

Have you recently retired or are you facing retirement and it doesn't seem to be the happy time you were expecting? Have you had to move against your wishes or are you having trouble adjusting to a new place? Have you recently had a major loss in your life? Are you having "growing pains" in your marriage or relationship or have you grown apart? Have the kids left home and left you with an empty nest and a lonely life? Are you a caretaker for an infirm or elderly person and you feel utterly exhausted emotionally and physically?

Trauma:

Have you experienced or witnessed an act of violence, been through a natural disaster, suffered a severe illness or injury and find your self unable to get past it? Are there things from your past that fill you with anger, guilt, shame and self-loathing that you would like to be free from?

Its Never Too Late For Happily Ever Afters- There Is Future HopeI strive to offer my clients a non-judgmental, trusting relationship in which they can heal and grow and learn new ways to live and relate. I delight in seeing people learn to care for themselves and see their unique beauty and purpose. In ways that are comfortable for you, we will explore the past when necessary, look at current patterns and work to give you future of continued growth and healing.



What To Expect
Is your idea of therapy based on the old Hollywood depiction? You are lying on a couch with a therapist sitting behind your head, taking notes and occasionally uttering one word responses... Times have changed! The couch may still be in some therapy offices but you are not obligated to lie on it. At Future Hope, therapy is more like having a conversation with a friend, I encourage you to be comfortable..
Today there are hundreds of different theoretical approaches to counseling. No one theory fits everyone's situation. Because of this, I am an eclectic therapist, blending a variety of therapies and customizing them to meet your needs.
Another part of my approach includes closely collaborating with you to bring healing, increase self-awareness and understanding, break old patterns of thoughts and behaviors and find the clarity, direction and change you long for.
This happens by creating a safe, casual, non-judgmental environment where you can talk openly and confidentially about your life concerns, problems and hopes. From our discussions, we'll establish goals and then utilize techniques and strategies that are tailored to be a good personal fit for you.
If desired by a client, I am able to integrate a Christian faith perspective with therapy. I also welcome clients interested in exploring life meaning or growing in spirituality, from new seekers to those further along on the path. I enjoy discussing challenging questions and doubts that often arise in a spiritual journey.

Your first session is always free! This is a time to get to know me as a therapist, go over some paperwork and learn how we might be able to work together. If you decide I'm not the therapist for you, no worries and no hard feelings. I want to make sure that you are totally comfortable in who you choose.


---
---
---
---
Michele Adcock is a Registered Psychotherapist and National Certified Counselor who provides individual therapy and couples counseling for clients in the Denver, Colorado area.
She provides treatment for Anxiety & Depression, Trauma, Boundary Issues, Spiritual Issues, Crisis of Faith, and Phase of Life Changes.


Powered by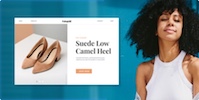 Create your own unique website with customizable templates.